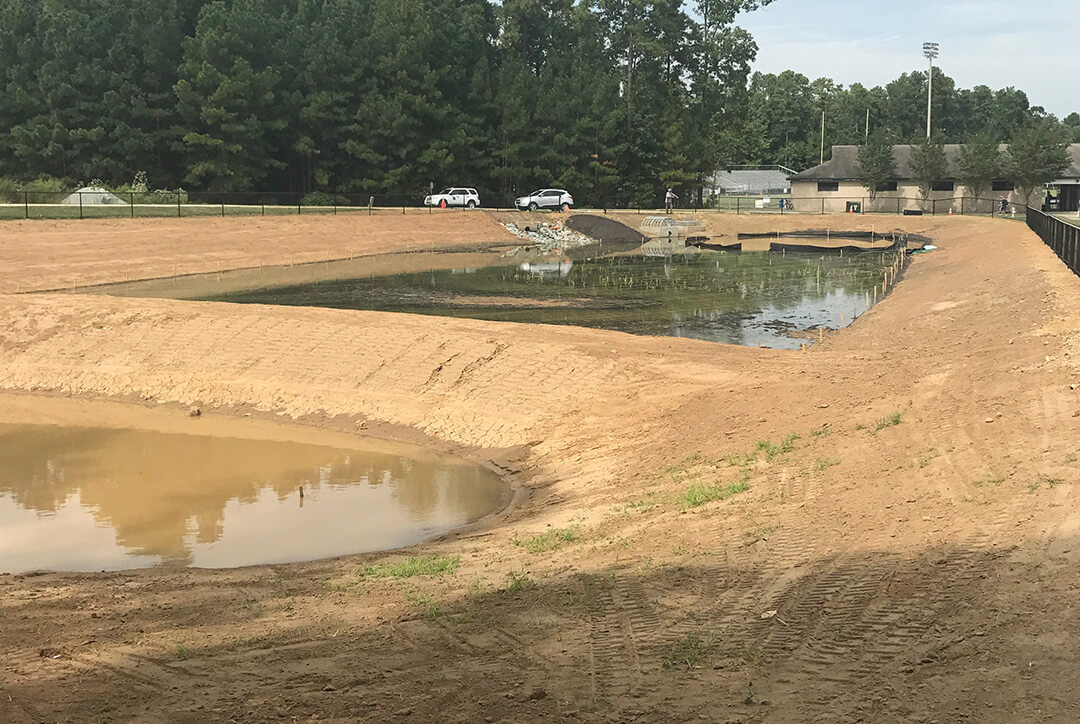 Whether you are installing a new pond or need restoration on an existing pond, we have the full capabilities and expertise to get the project complete. Adding a pond to your property could serve many purposes such as drainage, used for livestock, recreation, or just somewhere to relax and enjoy the view.
Retention VS. Detention
Retention ponds maintain a pool of water with levels that fluctuate throughout the year and hold stormwater runoff following storms.
Detention ponds hold water for a short period of time; this pond temporarily holds water before it enters the stream. Most commonly used in the mid western area of the US to avoid heavy flooding.
Pond Construction Services Include:
Detention pond
Retention pond
Pond cleaning
Pond dredging & desludging
Excavation for new ponds